---
The vertebral column usually consists of 33 vertebrae: 24 presacral vertebrae (7 cervical, 12 thoracic, and 5 lumbar) followed by the sacrum (5 fused sacral vertebrae) and the coccyx (4 frequently fused coccygeal vertebrae).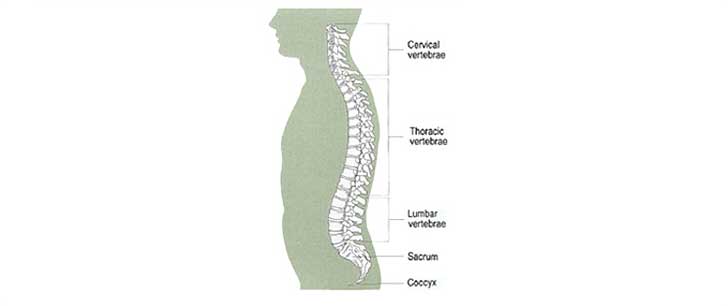 ---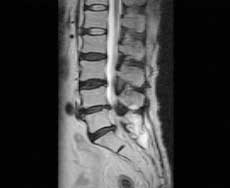 lumbar herniated disc
Our care team of expert neurosurgeons and physiatrists utilize the latest technology and expertise, ensuring you receive the most effective and current treatments available.

Herniated disc, commonly known as slipped or ruptured disc, is a condition in which the central part of the intervertebral disc protrudes into the spinal canal. This typically occurs due to a tear in the tough fibrous annular ring that surrounds the soft inner core of the disc. This results in herniation of the softer material (the nucleus pulposus) into the spinal canal. Aging and trauma can predispose to disc herniations.
---
Scoliosis
Nerve therapy/ Traction therapy/ Chiropractic/ Therapeutic exercise

Scoliosis is a medical condition in which a person's spine is curved from side to side. Although it is a complex three-dimensional deformity, on an X-ray, viewed from the rear, the spine of an individual with scoliosis may look more like an "S" or a "C", rather than a straight line. Scoliosis is typically classified as either congenital (caused by vertebral anomalies present at birth), idiopathic (cause unknown, subclassified as infantile, juvenile, adolescent, or adult, according to when onset occurred), or neuromuscular (having developed as a secondary symptom of another condition, such as spina bifida, cerebral palsy, spinal muscular atrophy, or physical trauma).
---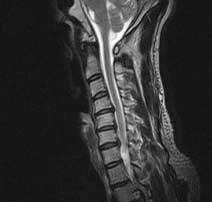 Degenerative Disc Disease
Photon therapy/ injection therpy/ Therapeutic exercise

Degeneration of one or more intervertebral disc(s) of the spine, often called "degenerative disc disease" (DDD) or "degenerative disc disorder," is a condition that can be painful and can greatly affect the quality of one's life. While disc degeneration is a normal part of aging and for most people is not a problem, for certain individuals a degenerated disc can cause severe chronic pain if left untreated.
---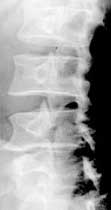 Spondylolysis
Injection therapy for healing of Lumbar & ligament/ Therapeutic exercise by equipment

Spondylolysis is a defect of a vertebra. More specifically it is defined as a defect in the pars interarticularis of the vertebral arch. The great majority of cases occur in the lowest of the lumbar vertebrae(L5), but spondylolysis may also occur in the other lumbar vertebrae, as well as in the thoracic vertebrae.